Search Engine Optimization: Starting from Scratch
Every new startup needs to generate traffic to their website. We worked hand in hand with newchoicehealth.com to get them to the point that they were generating over 80% of their traffic from organic search in under one year.

New Choice Health is a free, consumer-focused healthcare marketplace where consumers can shop for common medical procedures. NCH enables its users to obtain medical provider-specific pricing, service, and quality data for common medical procedures and to connect with its network of Certified Medical Providers to compete for their business.
The best thing you can do to rank with search engines is generate unique, useful content. Once you have really good content, the technical side of getting it into the search engine and listed in a way to generate good results is easy. In the case of NewChoiceHealth.com their goal was to help people save money on medical diagnostic tests like MRIs, CAT scans, and X-Rays. So step #1 was to build out content for each of those groups of tests and to generate a unique page for each specific type of MRI, CAT Scan, etc. that could be ordered by a doctor. We built the page templates, the database, and the admin site that made it easy for NewChoiceHealth.com to create and manage all of this content.
Start with the long tail.
With a startup site, the fastest way forward will be to build some traffic and reputation by competing for long tail keywords. In the case of NewChoiceHealth.com, the site's goal is to save users money, so the word "cost" added to the end of the procedure names to specifically target searches where users were trying to find out how much a procedure would cost.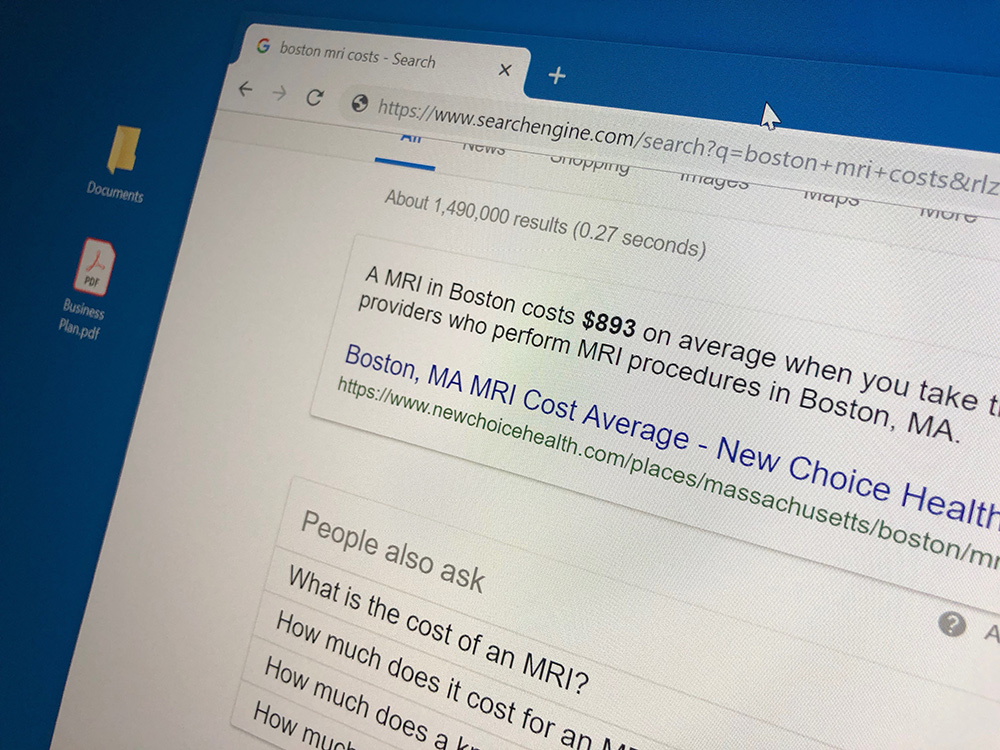 The Technical Details
Content is king, but there are plenty of technical items that can be tweaked and manipulated to help the search engines figure out what you think is important. Our expertise can help ensure that your heading tags are used appropriately, your urls are formatted for success, that your meta data is set just right, and so much more.
We have over 10 years of experience with SEO Optimization, on both the content and technical side. Let us help you drive traffic to your site.
Determine the keywords that are being heavily searched.
Develop unique content that specifically targets each keyword that is relevant to your site.
Ensure that the HTML layout of the content makes it easy for search engines to find and properly index your content.
Leverage micro-formats, sitemaps, and other technologies that are available to give the search engines hints about your content.
In just 8 short months, NewChoiceHealth.com was able to ramp up to 50,000 users per month with 88% of that traffic coming from organic search results. It was a very successful start for the new venture.
We love to learn — our field changes daily, we're enjoying the ride.
Microsoft ASP.NET MVC
C# / Microsoft .NET
Microsoft SQL Server
Bootstrap / jQuery
WordPress
"Velocity Squared has provided top-notch technical solutions and services to us for over 10 years. Their unique approach, skill set, and experience have consistently proven to both save time and increase profits."